He's one of the most dominant players in baseball, a feared power hitter with a major presence in the field.
He's a nine-time All-Star, a six-time Silver Slugger winner and a two-time Gold Glove winner. Alongside the great Lou Gehrig, he's the only other player in Major League Baseball history to post nine consecutive seasons with 30 doubles, a .300 batting average, 30 home runs, and 100 runs batted in or better.
Albert Pujols is easily one of the best baseball players currently in the sport, and maybe one of the best ever.
If there's one thing we can say about Pujols, it's that he didn't get to where he is today by playing with small ball gear. Pujols uses some of the best stuff out there.
At the plate, his weapon of choice is Marucci's AP5 Pro Maple Wood Baseball Bat.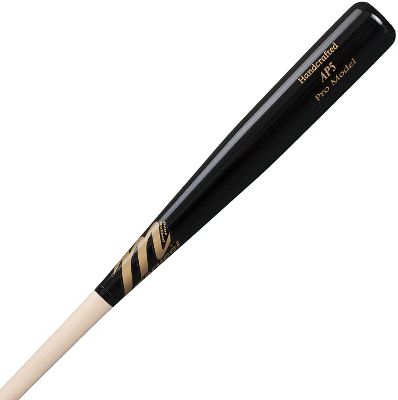 It's constructed with professional grade maple for a lightweight feel and tons of pop. Maple is the material of choice for many professional ballplayers, because it performs so much better than ash or bamboo, and Marucci's pro maple is some of the best you can find.
The AP5 has a thin .90″ handle and 2 1/2″ barrel. Each bat is hand crafted and bone rubbed for an excellent feel and a superb look. Get it for $119.99 at Baseball Express.
In the field, Pujols uses a 12 3/4″ Rawlings Heart of the Hide First Base Mitt. It's no surprise here that a MLB star is using a Heart of the Hide glove — they've been used by countless Gold Glove winners in the past.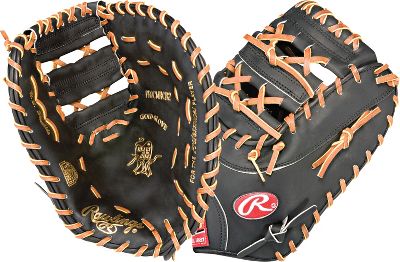 Pujols' specific cut is a moderately sized first base mitt, which provides the best of both worlds. It's got a large enough pocket to help with snagging some of those tough first baseman catches, but it's also designed to make it easy for the first baseman to remove the ball from the pocket and make another play in the infield.
It's got a horizontal bar with X-laced web and a conventional back.
Get it for $209.99 at Baseball Express.