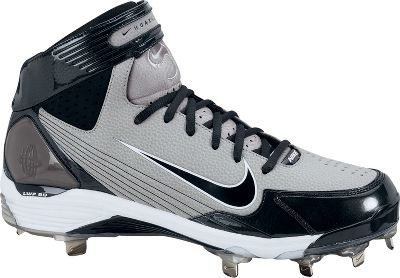 Even as newer and flashier baseball cleats have hit the shelves over the past year, Nike's Air Huarache Baseball Cleats have always remained among our most popular styles.
Why?
It's all about substance. The Huaraches have the features that baseball players want.
They're comfortable. These baseball cleats feature a full-length Phylon midsole with Air Sole unit for comfort and response.
They're durable. Nike's Air Huarache metal baseball cleats can take a beating, thanks to their rugged synthetic leather upper and V9 outsole.
They're lightweight. Their high-performance design (14.6 oz) makes it easy to move around on the field.
They're stylish. Colors to go with almost every uniform combination.
And now, players can get them for $20 less. Air Huaraches usually retail for $89.99, but you can get a pair for $69.98 at Baseball Express.
Related: Shop our entire selection of baseball cleats.