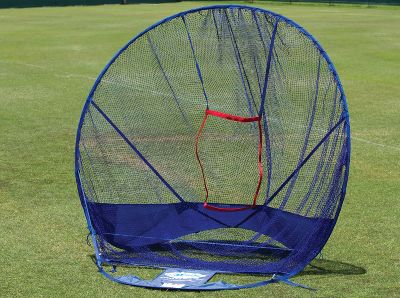 With about 101 uses, Jugs' Pop-Up Portable Instant Screen has always been one of our most popular items.
And with Little League season right around the corner, we thought we'd highlight one of its best uses. This compact screen easily unfolds to become a 7-foot by 8-foot screen. That makes it ideal for practice in tight spaces, like a park or in the backyard.
Pitchers can use it as a target.
Players can hit into it.
It also works great as a backstop.
And best of all — this is our favorite part — it means youngsters can safely play or practice in a tight spot. That means no chasing down stray balls at the park, and no broken windows at home.
When you're done, all it takes is a few more seconds. Fold the Jugs Pop-Up Portable Instant Screen up, and it shrinks down to a 3-foot by 2-foot circle that will fit in any trunk.
Get it for $129.99 at Baseball Express.