We're big fans of the folks at Evoshield, easily one of the most innovative companies in the baseball equipment biz.
They broke into the market with a revolutionary new design for protective equipment. It uses a lightweight substance that turns from gel into a solid, so players can custom-fit their own protective gear.
More than a handful of MLB players now wear Evoshield gear, from Chicago's Gordon Beckham to the Rangers' Josh Hamilton.
And the mad scientists over at Evoshield continue to cook up cool new designs and uses for their technology. That includes the new EvoShield Compression Wrist Sleeve ($24.99), which is set to make taping your wrists a thing of the past.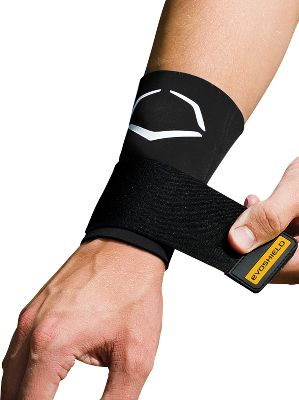 The Neoprene wrist compression sleeve features an adjustable, high-performance strap with a unique rubber tab for easy wrapping and unwrapping. The adjustable strap allows players to select the level of wrist compression they want.
And best of all, it saves players, coaches and trainers from the hassle of having to deal with rolls of athletic tape.
There's also Evoshield's new Men's Baseball Sliding Shorts ($39.99), which integrate Evoshield's pad technology into a lightweight, breathable sliding short.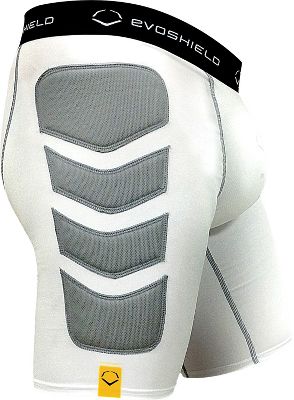 It's got Evoshield's proprietary pad technology, which gives you a custom fit, and the abrasion arrow layout of the pads allows each pad to independently stretch with your body.
The double-layered mesh cup pocket keeps your family jewels safe, while the 92% polyester fabric is designed to give plenty of ventilation. Get them at Baseball Express.