Click for big
Over the years here at Baseball Express, we've gotten a chance to watch things change in the baseball equipment biz.
Trends come and go, and every so often, new technologies completely alter the nature of the game. What's hot one year might be a dud the next, so it's a unique thing when a specific piece of baseball equipment can stay at the top of the game for longer than a year or two.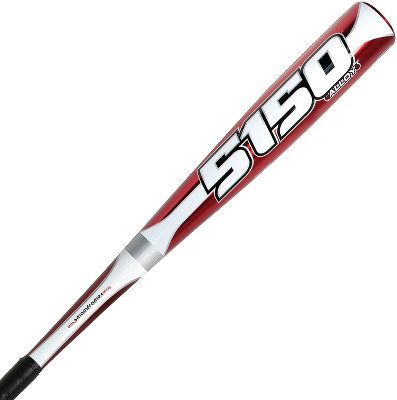 Rawlings' 5150 -3 BBCOR Baseball Bat has been around for the better part of three years, and it has remained as one of the top bats on the market.
Why? The $199.99 price tag can't hurt. The 5150 delivers performance that some bats priced twice as much can't touch.
It starts with Rawlings' revolutionary Sci-Fly Technology, which analyzes ball flight characteristics including launch angle, ball speed, distance and spin rate from the point of contact.
This technology has allowed Rawlings to examine every detail of their bats' performance, making their products scientifically proven to perform at the highest level.
That led to an innovative barrel design on this baseball bat, engineered with proprietary metal forming techniques with aerospace-grade alloys to optimize balance and trampoline effect.
The Speed Cap end cap provides vibration reduction and gives this evenly balanced bat a smooth, clean feel at contact.
Of the 28 customers who came back to review the bat, 86% said they'd recommend it to a friend. And as the best endorsement we can think of, the 5150 was the official bat of the South Carolina Gamecocks as they won their second-consecutive College World Series title last year.
Get one for $199.99 at Baseball Express.