With so many different kinds of protective pads out there, it can be hard to separate the contenders from the pretenders.
That's why it's so big that Evoshield pads are making waves with professional athletes. From baseball to football and softball, big-time stars are starting to wear some of the most comfortable pads out there.
What makes them so good?
From a CNBC report:
Unlike the rest of the marketplace, which are sold as a one-size-fits-all product, Evoshield uses a proprietary substance that turns a gel into a hardened material and allows consumers to custom fit their protective device.

"The problem with standard plastics and foams that have been used is that they are antiquated," said Justin Niefer, one of Evoshield's co-founders. "They are one size fits all and they don't actually fit to your body and hug it close enough to actually protect it from high impact."
Whereas your old pads might be bulky or they might not fit 100% correctly, Evoshield's pads are designed for a custom fit on your body.
And the result, says Rangers slugger Josh Hamilton, is protection without having to sacrifice comfort or range of motion.
"They're so light, but so durable and so hard," Hamilton said. "You don't even know they're there and it doesn't affect your play at all."

For baseball players, we carry:
EvoShield's Spartan Wrist Guard ($21.99)
Attack ground balls and never worry again about catching a ball on bad hop, thanks to Evoshield's impact dispersion technology.
---
EvoShield's Shin and Foot Guard ($49.99)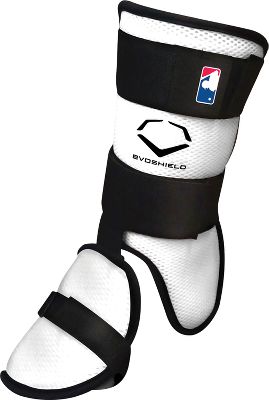 This shin/foot guard combo is lightweight and comfortable, and it doesn't hinder your baserunning.
---
EvoShield's One Size Elbow Guard ($39.99)
Provides a perfect fit on all sizes of arms, and its lightweight feel makes it comfortable to wear at the plate.
---
Evoshield's Adult Rib Protective Shirt ($89.99)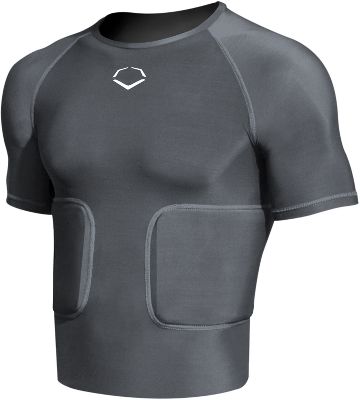 For unsurpassed rib protection without a loss in range of motion. Hamilton began wearing it after suffering broken ribs while playing a few years ago.
---
EvoShield's Black Arm Sleeve ($16.99)
Specifically designed to keep your arms warm in cold weather.
---
EvoShield's Grey Chest and Rib Protector ($89.99)
Similar to the rib protective shirt, but also protects against direct chest and back impact.
Related: Browse our entire selection of baseball accessories.