Now that you know your baseball bat size and material, it's time to look at some of the specifics.
First, let's look at balance and swing weight.

Easton's 2010 SV12 Ozone 65 is evenly balanced (MOI of 70)
Balance refers to the distribution of mass in the baseball bat. It's possible to have bats with identical weights that feel different when you swing them, because they have different balance points. Balance point, in this case, refers to the center of mass on the bat.
Bats with balance points in their handles will have lighter barrels, and they'll be easier to swing.
Bats with balance points closer to the barrel ("End loaded" bats) will feel heavier when you swing.
Which is better?
Stronger players and power hitters typically go for end loaded bats. Because those players are usually strong enough to get a fast enough swing on a bat that swings heavier, the extra mass in the barrel helps get more power behind the ball.
Most other players tend do gravitate towards evenly balanced bats. That allows them to produce a good swing speed, so they'll still be able to get a solid hit on the ball.
Like many of the characteristics of baseball bats we've talked about, this one comes down to feel and preference. Our best advice would be to visit a cage, borrow your friend's bat or visit us in San Antonio and swing both types of bats — balanced and end-loaded — and go with what feels best.
It's not common, but some bat manufacturers publish their swing weight as an MOI Rating. Bats are rated between 60-100, with 60 being balanced and 100 as end-loaded.
One of the specifics that also gets mentioned a lot is handle flex.
Manufacturers make different — and often contradictory — claims on bat stiffness. Some say it's better to have a stiff bat, because any extra vibration or flex in the handle means wasted energy. Other manufacturers tout the benefits of a flex handle, which they say allows players to make better contact with the ball, thanks to the bat's "whip action."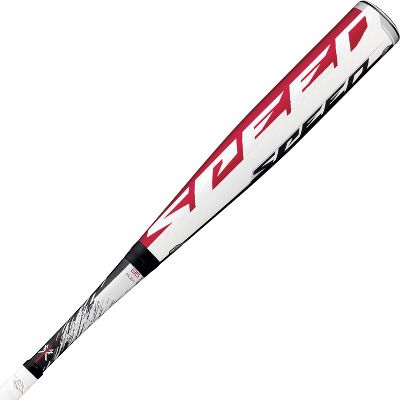 Who is right?
From research done on the subject by the applied physics lab at Kettering University in Flint, Mich., there isn't enough evidence to prove that one type of bat is superior to the other. From their work, the researchers were only willing to conclude that there's a chance flexible bats might not sting as bad on hits made away from the sweet spot.
So what does it mean?
If you have a preference toward one type of bat — bats are sometimes rated 60-100, with 100 meaning "maximum stiffness" — then take it.
Otherwise, don't pay much attention to stiff vs. flex. It's not going to matter nearly as much as the size, construction and balance of your bat.
Related: All month long, Baseball Express is offering free shipping on all of our baseball bats.