Once you know the ideal size for your new baseball bat, it's time to look at materials.
Baseball bats are commonly made from metal, composite or wood. Each type of construction has benefits and drawbacks, and finding the right type of bat will come down to balancing what you need out of your bat.
Here's what each material has to offer.
Metal Baseball Bats
The Breakdown: Metal bats are usually made with aluminum or alloys. These bats are either solid-metal or are two-piece bats, in which the barrel and handle are formed separately.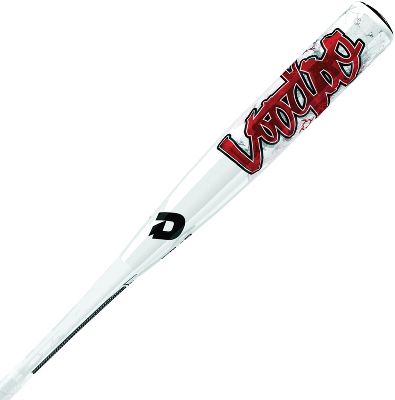 There are also hybrid bats — two-piece bats made with a metal barrel and a composite handle — which are designed for different reasons like vibration reduction, stiffness or a way to extend the barrel for a larger hitting surface.
The Good: • Metal bats require no break-in time. In fact, they perform their best right out of the package. • Metal bats are often much less expensive than composite bats.
The Bad: • A metal bat's performance will drop over time. • Metal bats do not perform well and can dent in cold weather.
One note: A higher-priced metal bat generally means it will perform at a higher level when hitting the ball — not that it will last any longer.
Composite Baseball Bats
The Breakdown: Still a relatively new technology in baseball, composite baseball bats are made by layering sheets of graphite and carbon, and they are held tightly together by a strong resin.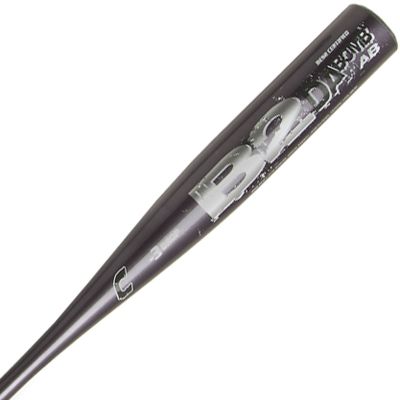 Much like aluminum bats, there are one-piece and two-piece bats. The two-piece bats can be designed for vibration reduction, stiffness or a way to extend the barrel for a larger hitting surface.
The Good: • Composite bats improve over time. • Because composite materials weigh less than metal, some composite bats have larger hitting surfaces, compared to aluminum bats of the same weight. • Unlike aluminum bats, composite bats perform the same in cold weather.
The Bad: • Because they require more labor to manufacture, composite bats generally cost more than aluminum bats. • Several baseball leagues have issued bans or moratoriums on composite-barreled bats. • Even though their performance stays the same, composite bats can crack when playing in very cold weather. • Composite bats require a break-in period.


Wood Baseball Bats

The Breakdown: Wooden bats have been around as long as the game has. They are legal in most amateur leagues (You can use them in high school baseball), and some leagues require their players to use wooden bats.
They're available in several different types of wood, most commonly: Ash, maple, bamboo and composite. The quality of the wood will affect the bat's performance and price.
Because wooden bats are made from natural wood, they can be cut to different handle and barrel sizes for player preferences. There are many different cuts, but the two most common are a 110 cut (1″ handle, 2 1/2″ barrel), and a 271 cut (15/16″ handle, 2 7/16″ barrel). The 110 cut is balanced, and the 271 provides a more end-loaded feel.
Better grade bats usually offer a "cupped" end to reach a weight that's as close as possible to the -3 drop that the NFHS and NCAA require.
Ash: The most common type of wood baseball bat. These bats generally offer good performance and good durability.
Maple: Growing in popularity, but somewhat controversial, thanks to the way the bats break. They generally offer exceptional performance and average durability.
Bamboo: Also growing in popularity, bamboo bats are much more durable than ash and maple, but they generally do not perform as well.
Composite: Composite wood bats have a man-made handle or they are made with several woods fused together to form a higher performing or more durable bat. They generally perform better than low-grade wood bats, and unlike most wood bats, many include warranties.
The Good: • Wood bats are much less expensive than aluminum and composite bats. • Because of their vibration feedback, cheap wood bats make great cage and training bats.
The Bad: • Wood bats can break easily. A handful of off-target hits can break the bat, which can make things fairly expensive if a player frequently breaks his bats. • Wood bats (except for composite wood) do not include warranties.
Related: Get free shipping on all bats this month at Baseball Express.