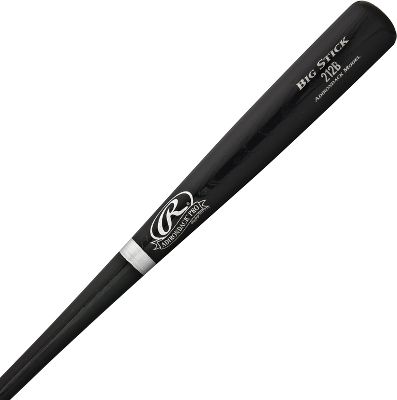 Don't ding up your gameday bat in the cages.
Instead, take Rawlings' Big Stick Black Wood Baseball Bat. It's dirt cheap and it's wood, so it provides instant feedback on your swing.
How does it work?
If you don't make ideal contact, you'll know. Hit it on the taper or outside of the sweet spot, and you'll feel a sting. That's a good clue that you need to adjust your swing.
Get the bat for $21.99 (or two for $38.98) at Baseball Express.