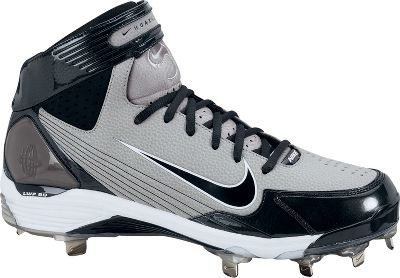 Contrary to what the name implies, Nike's Air Huarache baseball cleats aren't sandals.
But they're similar in a lot of ways:
They're comfortable. Just like their namesakes, Nike's Air Huarache metal baseball cleats feel good. These baseball cleats feature a full-length Phylon midsole with Air Sole unit for comfort and response.
They're durable. A good pair of huaraches can last 10 years or longer. Nike's Air Huarache metal baseball cleats can take a beating too, thanks to their rugged synthetic leather upper and V9 outsole.
They're lightweight. Their high-performance design makes it easy to move around on the field.
They're stylish. Huaraches look great on the beach. Air Huaraches look great on a diamond.
Get them at Baseball Express for $89.99.