Three contenders have already clinched spots in the MLB playoffs, and several others are on their way.
The New York Yankees won the AL East this past week, sweeping the Boston Red Sox in a three-game homestand and winning Monday's game against Kansas City. As we write this, the Yanks the MLB's best record (by far) at 101-56.
In the National League, St. Louis and Los Angeles are headed to the postseason. Powered by their beefy slugger Albert Pujols, the Cardinals clinched the NL Central title.
Los Angeles hasn't exactly wrapped up the NL West yet — there is still a very slim chance Colorado could snatch the division crown — but the Dodgers have a good enough record (93-64, the NL's best) to be guaranteed at least a wildcard berth.
Going back to the American League, the Yankees will most likely be joined by Detroit and the L.A. Angels as division champions. The Angels have the AL West all but wrapped up, and Detroit holds a slim lead over Minnesota in the lackluster AL Central.
Boston is on pace for the AL's wildcard berth, with Texas hanging on by a thread. As we write this, the Sox hold a six-game lead over the Rangers with six games remaining in the season.
That means, if the playoffs were to start today, the ALDS would have Detroit and New York facing off while Boston and Los Angeles meet.
In the National League, the picture isn't so clear. The Cards and Dodgers are in, but the red-hot Atlanta Braves have the Philadelphia Phillies in jeopardy of giving up their hold on the NL East. Atlanta has won seven games in a row and 16 of its last 19 to charge back into the playoff picture.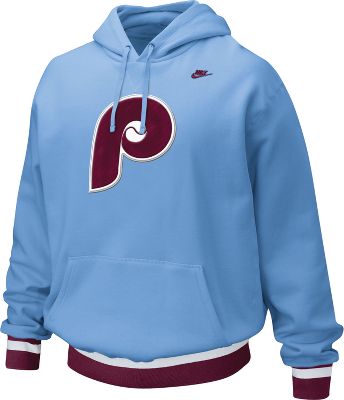 Should the Phils hold on to the NL East, the Braves are also in the hunt for the NL wildcard berth, currently under Colorado's control. The Rockies are two games ahead of the Braves with six games to go.
If the playoffs were to begin today, St. Louis and Los Angeles would meet, and Philly and Colorado would play in the NLDS.
Depending on how Atlanta finishes its season, though, and if Philadelphia and Colorado can keep the Braves at bay, it could be a different picture when the playoffs actually begin.
Related: View our entire selection of MLB fan apparel.